11.11.11 and Wunderman Thompson are not losing sight of any war.
Antwerp - July 28, 2022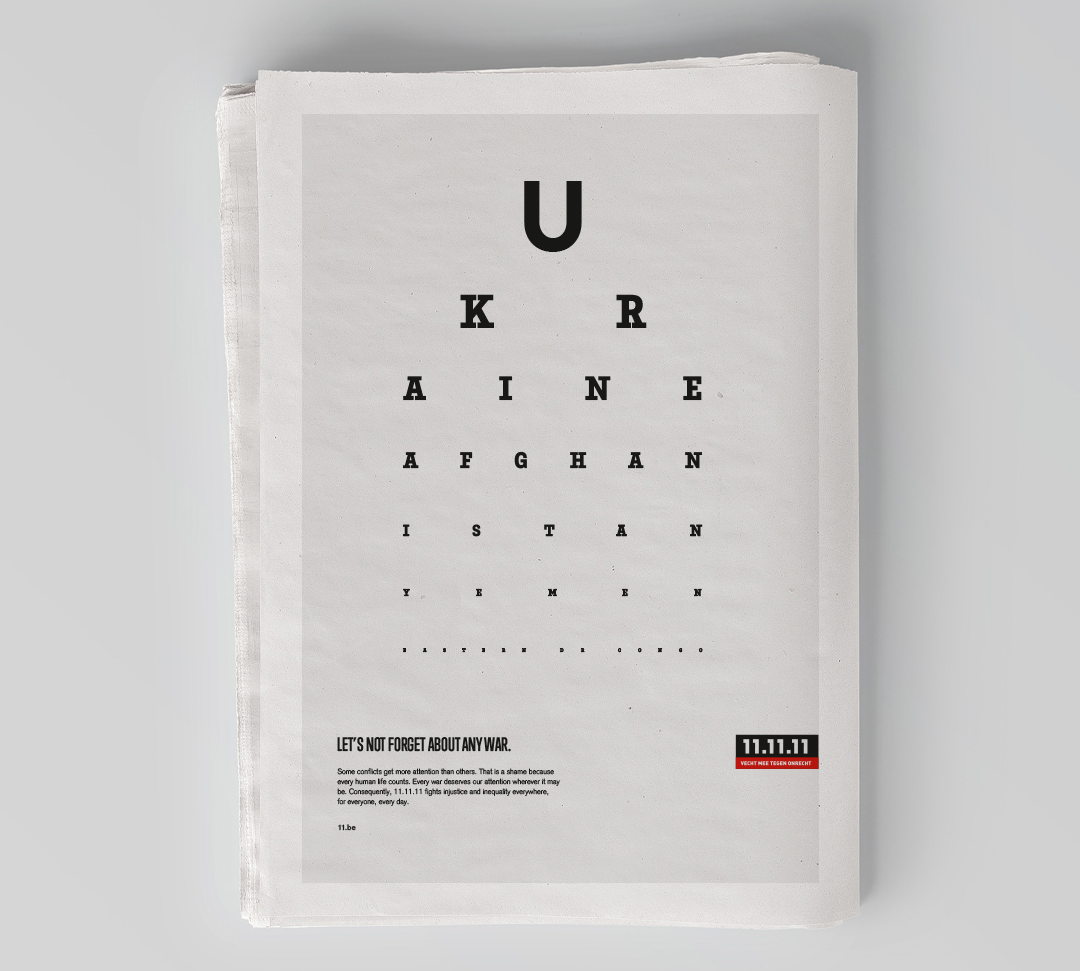 On Wednesday 27 July, the back of De Standaard newspaper featured a full-page eye test. It was not an advertisement for an eyewear brand, but 11.11.11 and Wunderman Thompson's entry for De Standaard Solidariteitsprijs. 
Many conflicts are now raging worldwide, but not all of them get the attention they deserve, even though every human life counts. That is what this confrontational print by 11.11.11 and Wunderman Thompson aims to address.
We can read the word "Ukraine" in a very large font size: a reference to a war that is taking place nearby and is therefore closely watched in the rest of Europe. Then, in a smaller and smaller font size, we can see other conflicts increasingly escaping our gaze as their distance from us increases.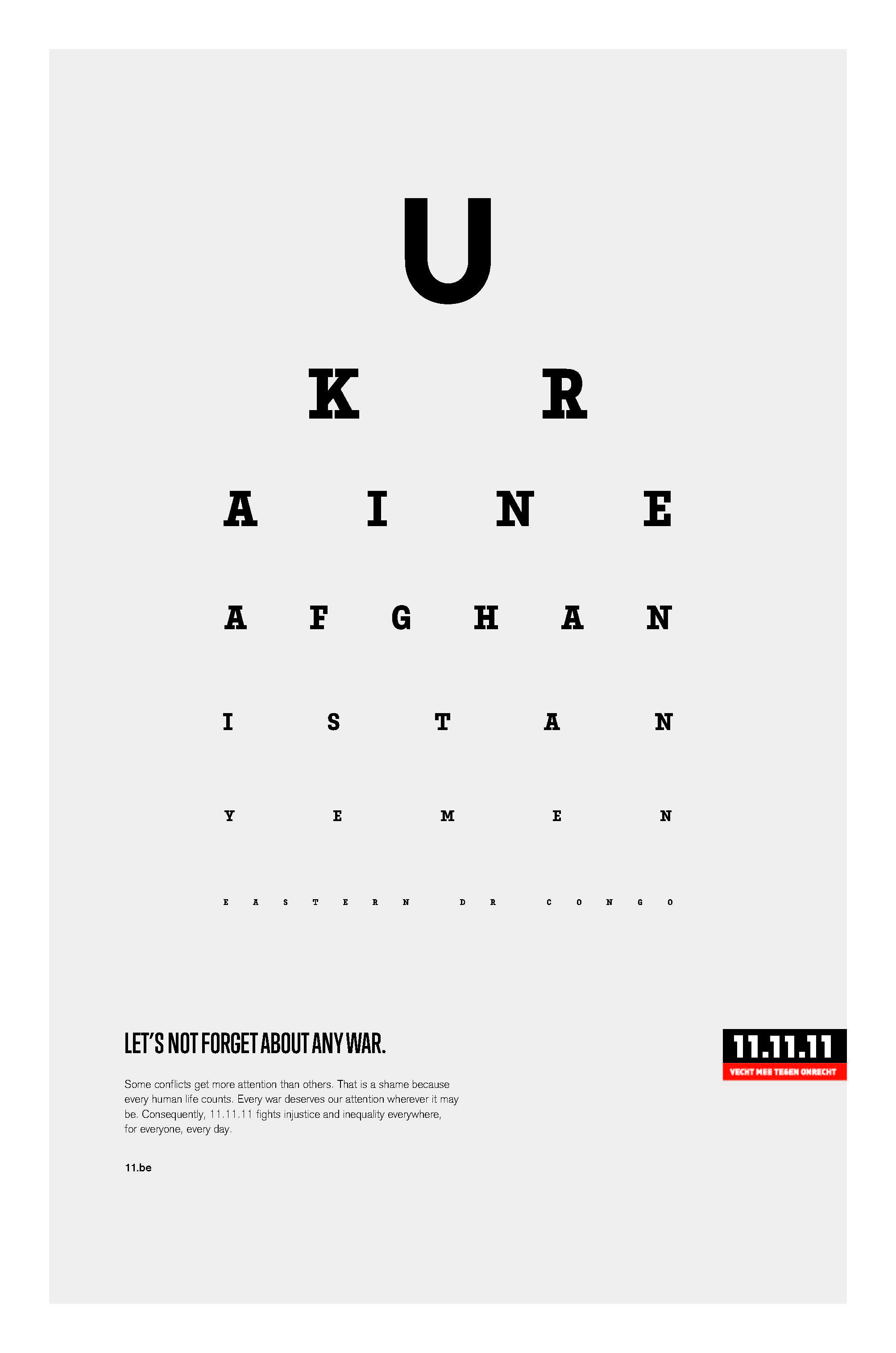 CREDITS:
Client: 11.11.11
Contact: Tama d'Haen, Katrien Heughebaert
Agency: Wunderman Thompson
Creative Directors: Arjen Tarras, Kasper Janssens
Executive Creative Director: Kristof Snels
Creation: Noa Luiten, Tomas Van Loon
Design: Aldjia Bessalah
DTP: Theo Hagtingius 
Design director: Fred Lateur
Strategy: Eke Jelluma
Account Team: Valérie Rosiers