Danette and Wunderman Thompson bring everyone to the table
Antwerp, 12 May 2023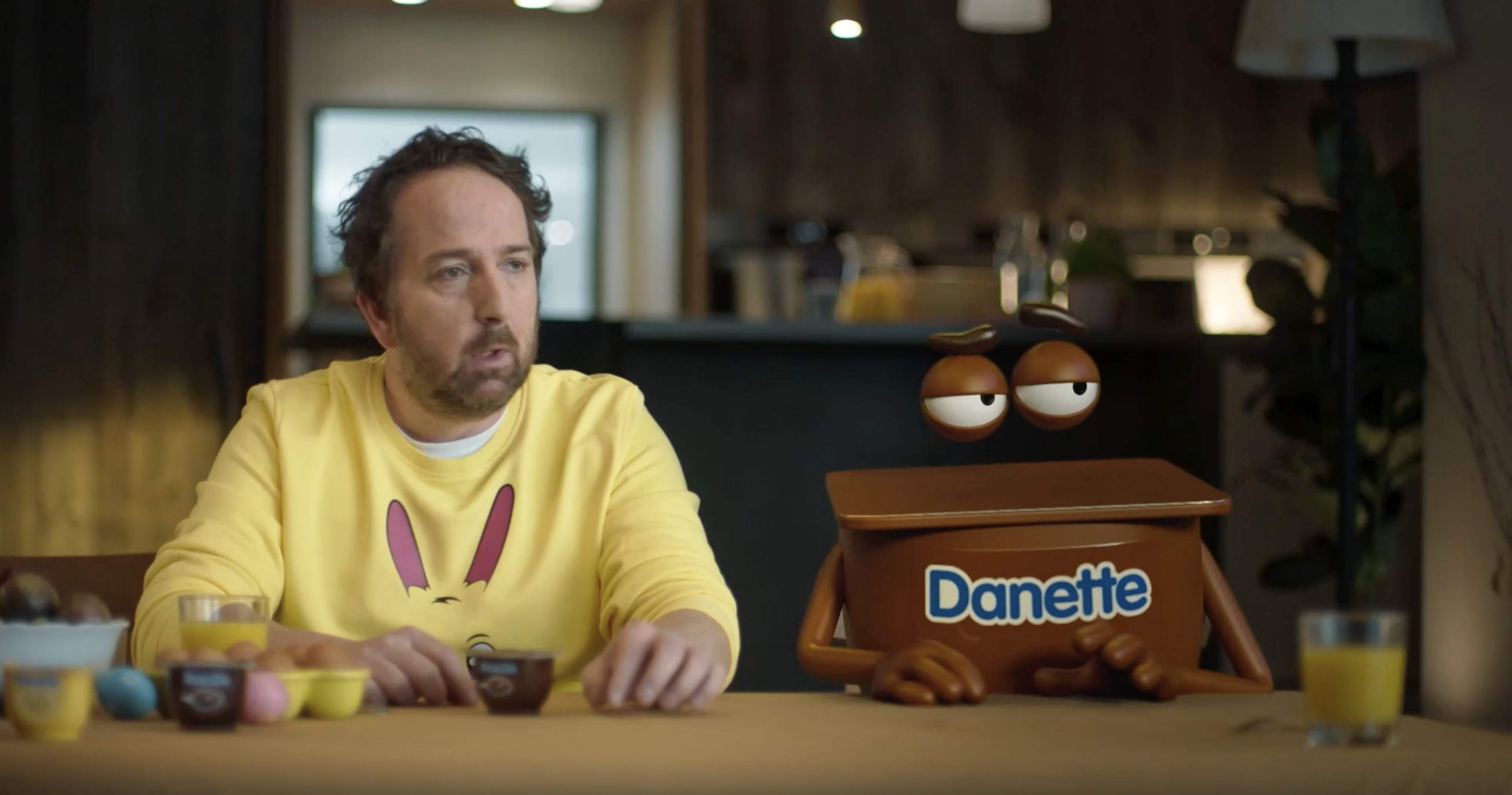 You recognize it: getting everyone to the table together is no easy task these days. In the new Danette campaign, families with this problem get help from unexpected quarters. The solution is not far to seek: with Danette for dessert, no one is left waiting. In a series of TV spots this is highlighted by Dani, Danette's new mascot. He only has to make a sound and the whole family comes running.
The TV campaign consists of a series of three spots set during various key moments throughout the year. With Dani, who was designed by Wunderman Thompson in collaboration with animation studio Volstok, Danette now has a mascot who will not only shine in this TV campaign, but also on social platforms and in POS material. So we will see even more of Danette in the coming years starring this quirky little character.
---
CONTACT Wunderman Thompson Benelux
Elke Janssens: +32 476 72 85 49
Email: [email protected]
---
About Wunderman Thompson
At Wunderman Thompson we exist to inspire growth for ambitious brands. Part creative agency, part consultancy and part technology company, our experts provide end-to-end capabilities at a global scale to deliver inspiration across the entire brand and customer experience.
For more information, please visit us at www.wundermanthompson.com, subscribe to our newsletter, and follow Wunderman Thompson on our social channels via Twitter, Facebook,LinkedIn, and Instagram. ​ ​ ​
---
CREDITS
Client: Danette
​Client Contact: Tô-Anh Nguyen, Charlotte Audouin, Marie Ong, Rick Nijhuis
​Agency: Wunderman Thompson Benelux
​Benelux Chief Creative Officer: Sandra Bold
​Creative Director: Merel Van den Broeck
​Creatives: Cedric Trefois, Tijs Dejonckheere
​Designer: Ynje Degraeve
​Account Team: Elisabeth Vanroye, Barbara Van Duffel
​Strategy: Gaelle Maes
​Agency Producers: Thomas Anthoni, Ingeborg Van Hoof
​Production: Wenneker/Volstok
​Sound design: Menno Van Riet