Pioneer DJ launches global website together with These Days Y&R.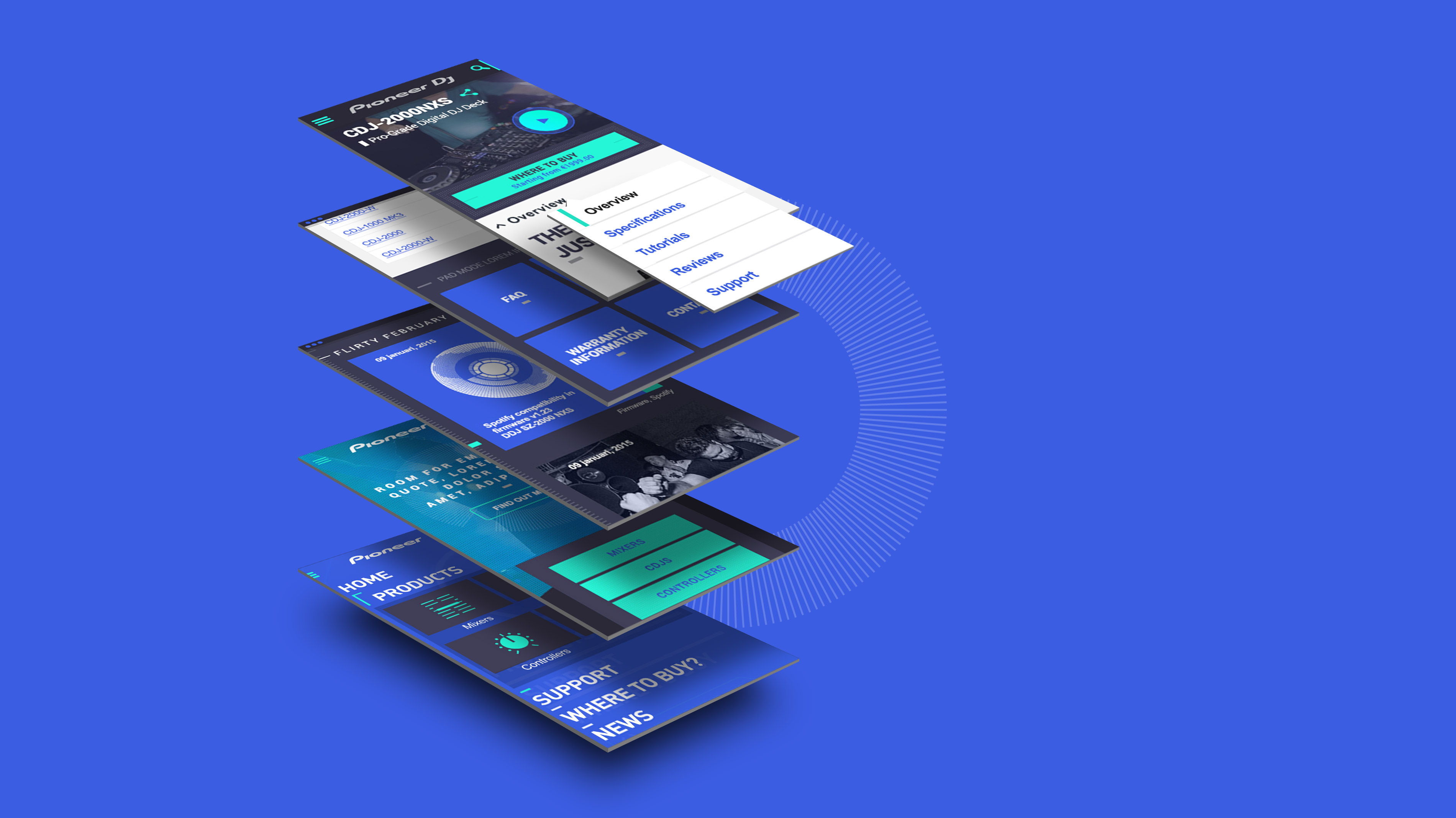 Pioneer DJ has developed a new global website platform in collaboration with These Days Y&R. PioneerDJ.com is the first site to be developed with the latest Sitecore 8 technology and runs on a large-scale global Microsoft Azure infrastructure. Thanks to the efforts of a dedicated agile project team, the site was built from the ground up – in English and Japanese – in just 15 weeks. Kudos to all parties involved.
US investment company KKR acquired Pioneer's DJ division at the end of 2014. Pioneer DJ Corporation was born and entered into a partnership with These Days Y&R for its digital infrastructure and website. These Days Y&R devised a young, dynamic brand identity for Pioneer DJ and built a fully functional global website in two languages – English and Japanese – in just 3 months in cooperation with back-end partner Cegeka.
In January, an agile team used the devised concept to start the website's UX and graphic design as well as the front-end and back-end set-up. The team opted for a unique, user-based design. By using vivid colours and DJ-inspired elements and animations, it ensured that the next-generation DJ community is well represented. Sitecore 8 was chosen as a centralised solution for the easy management of content, products and other assets. This multi-channel campaign management system also allows enough room for custom development, so that the interactive designs can be rolled out for all possible devices and screens.
Today, one month after the launch of PioneerDJ.com, the results are impressive. Not only have significant visits (longer than 2 minutes) increased by 25%, the number of returning visitors is showing an upward trend. The site's general performance has also improved enormously: the average page load time has fallen by more than 50%.
In the future, These Days Y & R will continue to work with Pioneer DJ to further expand and roll out the site in multiple languages. In the long term, new features, such as retail conversion paths, will be developed and extensive CRM solutions will be integrated.
Credentials
Client: Pioneer DJ
Client Contact: Takako Fujiyama, Simon Hart
Agency: These Days Y&R
Strategy: Raphael Nolens
Account Manager: Tom Schepers
Scrum Master (Cegeka): Nico Vanoppen
Project Manager (Japanese version): Pauley van Rixtel