Puppetry fun with Lunch Garden and Wunderman Thompson: Meet the Lunchies!
Antwerp, 12 June 2023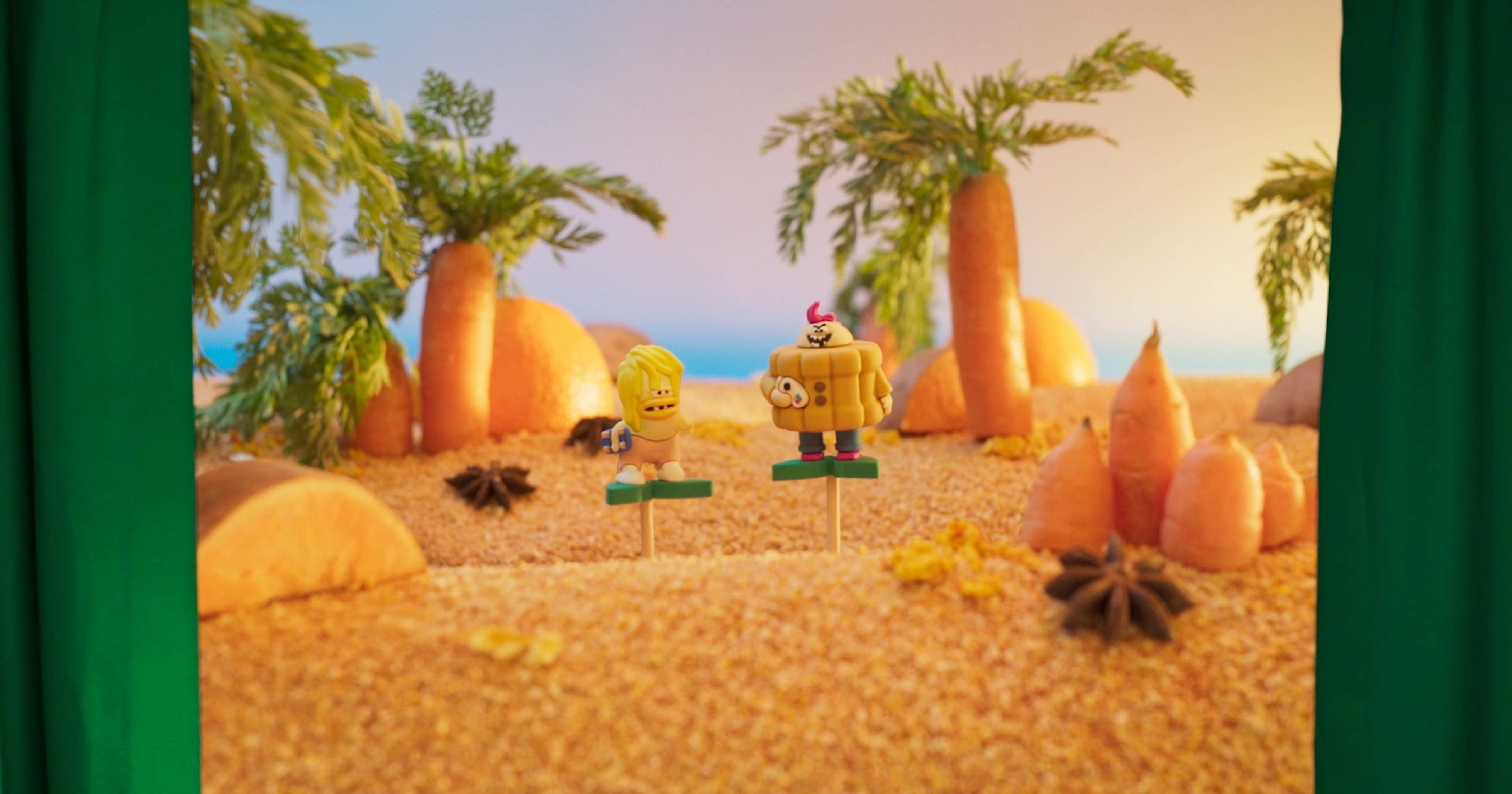 To welcome even more families with children to the restaurant, Lunch Garden launched Lunchies in collaboration with Studio 100. 6 dolls to collect, based on the most popular children's dishes.
To introduce the Lunchies and their funny characters to the general public, Wunderman Thompson devised a campaign in which the dolls really come to life: the Lunchies Show. In a series of imaginative puppet shows, each Lunchie gets its moment to shine in a set specially designed by De Kwekerij.
The result: 2 25-second spots that will air on TV, but will also live online and on Studio 100's media channels. On Facebook, Instagram and YouTube, the Lunchies will bring a shorter show of 15 seconds and 6 seconds. And at POS, the main focus will be on collecting all the different figurines.
---
CONTACT Wunderman Thompson Benelux
Elke Janssens: +32 476 72 85 49
Email: [email protected]
---
About Wunderman Thompson
At Wunderman Thompson we exist to inspire growth for ambitious brands. Part creative agency, part consultancy and part technology company, our experts provide end-to-end capabilities at a global scale to deliver inspiration across the entire brand and customer experience.
For more information, please visit us at www.wundermanthompson.com, subscribe to our newsletter, and follow Wunderman Thompson on our social channels via Twitter, Facebook,LinkedIn, and Instagram. ​ ​ ​
---
CREDITS
Agency: Wunderman Thompson Benelux
Client: Lunch Garden
Client contact: Ifke Nauwelaerts
Creative Director: Kasper Janssens, Arjen Tarras
Creative team: Kate Bellefroid, Jolien Tuyteleers
Design: Studio 100, De Kwekerij
Account Team: Stephanie Romano, Luca Vinck, Tine Van Hasselt, Dorien Van Antwerpen
Strategy: Evert Van den Broeck, Maryse Van Kerkhoven, Barbara Verougstraete
Agency Producers: Tim Keeren, Thomas Anthoni, Ingeborg Van Hoof
Production Company: De Kwekerij, Wenneker
Sound: Menno Van Riet