TikTok moves at a discount at Carrefour Hypermarkets through Wunderman Thompson
Brussel - 18 augustus 2020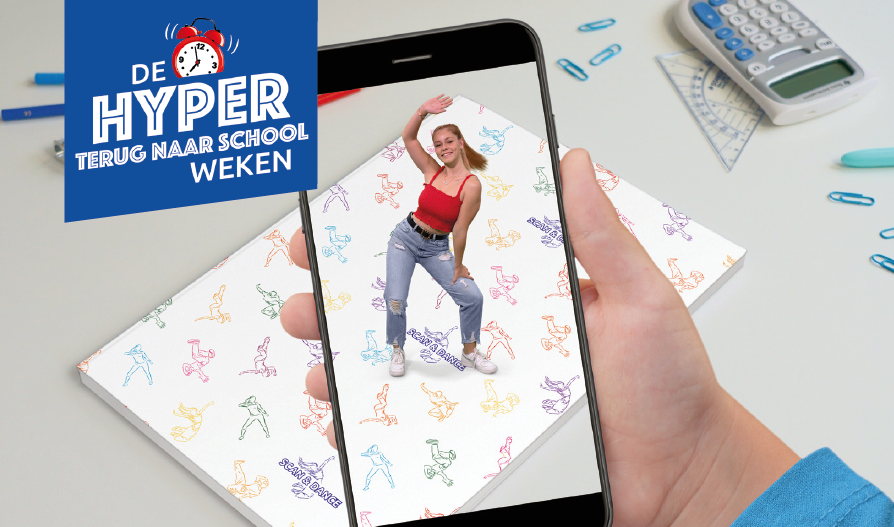 Surprisingly enough, a spot check revealed that school-aged children generally don't like the content of their textbooks. That is why Carrefour Hypermarkets and Wunderman Thompson have made sure that the best lessons are printed on the covering this year.
For the Carrefour Hypermarkets Wunderman Thompson created special wrapping paper to take the TikTok moves of Belgian youths to the next level. When this paper is scanned with a smartphone, TikTok star Steffi Mercie demonstrates her dance moves in augmented reality, which the youngsters can then learn themselves. We'll bet you anything there will be a lot of studying going on this school year!
All shoppers at a Carrefour Hypermarket between 28 August and 1 September will get this special wrapping paper for free. Even better, from 1-5 September 2020 you can get your textbooks covered for free at all points of sale. The campaign will be aired during the Hyper Back to School Weeks on Carrefour's own communication channels (DM, social media, website...) and will also feature in Steffi Mercie's TikTok posts.
Instagram filter: https://www.instagram.com/ar/226949698482409/
Carrefour-TikTok-radiospot-NL.wav
WAV - 3.6 Mb
Download
CREDITS
Agency: Wunderman Thompson Brussels 
Client: Carrefour Belgique
Client contact: Dave Froidcoeur, Audrey Lison, Ophélie Content
Creative Director: Sam De Volder
Creative team: Sébastien Ruyssen, Frederick Maes
Account Director: Laurence Binot
Account team: Conny Faymonville, Manon Wambreuse
Strategy: Dennis Snijders
Design and DTP: Valérie Henrard, Anja Van den Broeck, Georgios Leontiou
PR agency: Ribbon Agency 
AR studio: Playar