Wunderman Thompson and 11.11.11 introduce Zambian weather woman on Eén
Antwerp - 4 November 2022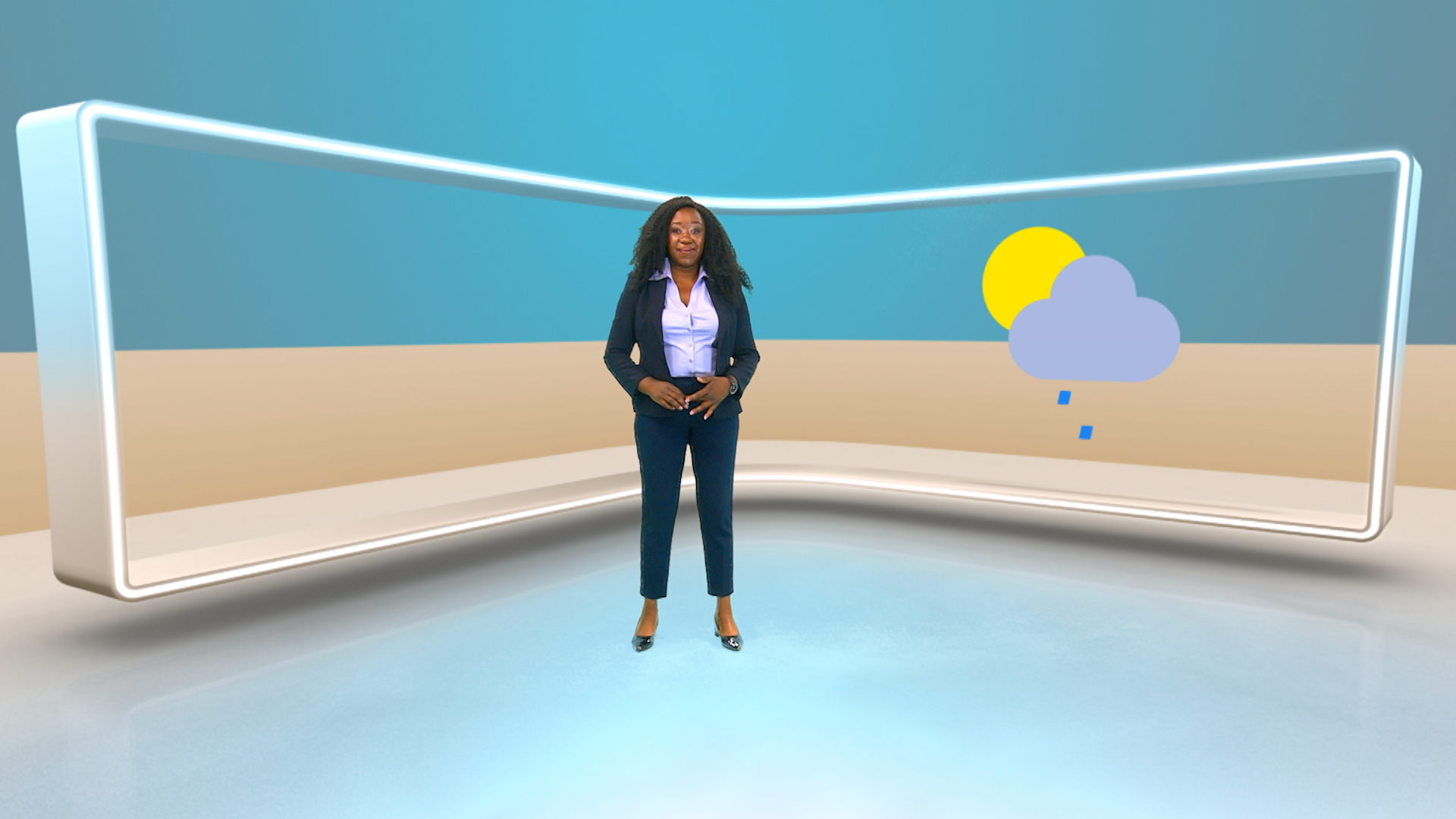 A remarkable TV moment this Monday night on Eén, the principal channel of VRT, the national public broadcaster in Flanders. While viewers were waiting for their usual weather forecaster, they had a surprise visit from Peggy Thole Zulu. She, the leading weather forecaster in Zambia, had a striking message for viewers about climate injustice and called on them to do something about it. It turned out to be a media stunt by 11.11.11 and Wunderman Thompson, and a part of their main fundraising campaign in the second semester.
Peggy Thole Zulu is the main weather forecaster of the Zambian national weather forecast. The local Sabine Hagedoren, so to speak. She informs locals about the weather, with particular focus on potential rainfall in Zambia – because rainfall is becoming increasingly unpredictable, thereby hampering agriculture and leading to famine. It's a tragic consequence of global climate change. The Zambian addressed this issue from the weather studio of Eén, while hundreds of thousands of Flemish people sat waiting for their Belgian weather forecast.
Thole Zulu didn't only discuss the situation in Zambia: she also gave other examples of dramatic climate change, such as rising sea levels in Bangladesh and the ongoing forest fires in Brazil. Each is a consequence of climate change, and – unfairly so – in countries that have contributed the least to climate crisis. The Zambian weather forecaster then called on viewers to work together to do something about global climate injustice.
This stunt during 'Het Weer' (the weather forecast), which was further disseminated on social media by influencers, marks the beginning of 11.11.11's major autumn campaign. Among other things, special weather bumpers will run on Eén in the coming weeks, and the campaign will be reinforced with digital communication assets leading to the campaign website. Notable among these are 'weather-based social ads', in which potential donors are targeted with ads adapted to the weather of the day.
CREDITS:
Agency: Wunderman Thompson Antwerp
Client: 11.11.11
Client contacts: Tama D'Haen, Katrien Heughebaert
Executive Creative Director: Kristof Snels
Creative Directors: Arjen Tarras, Kasper Janssens
Creative team: Mathijs Bettens, Martijn Beckers
Copywriters: Martijn Beckers, Gavin Watt
Client Director: Tine Van Hasselt
Client Managers: Valérie Rosiers, Sarah Savoir
Strategic planners: Eke Jelluma, Gaelle Maes
Production Partner: VRT
Agency Producers: Thomas Anthoni, Ingeborg Van Hoof
Sound Engineer: Menno van Riet
Sound Designer: Senjan Jansen
Motion Designer: Karel Van Gucht
Design Director: Fred Lateur, Bob Goor
Print Designers: Sofie Luyckx, Mona-Lisa Venlet, Lotte Neirynck
Print Production Director: Sofie Verschaeren
DTP: Anja Van den Broeck, Jan-Bart Debruyne, Stephan Muysers
Web Designers: Jorg Meyer, Reginald Van de Velde
CX Designer: Goedele Pyck
Banner Developer: Lieven Eulaers
Website Development: 3sign