Wunderman Thompson and bpost give carbon the sack
Antwerpen - 27 February 2023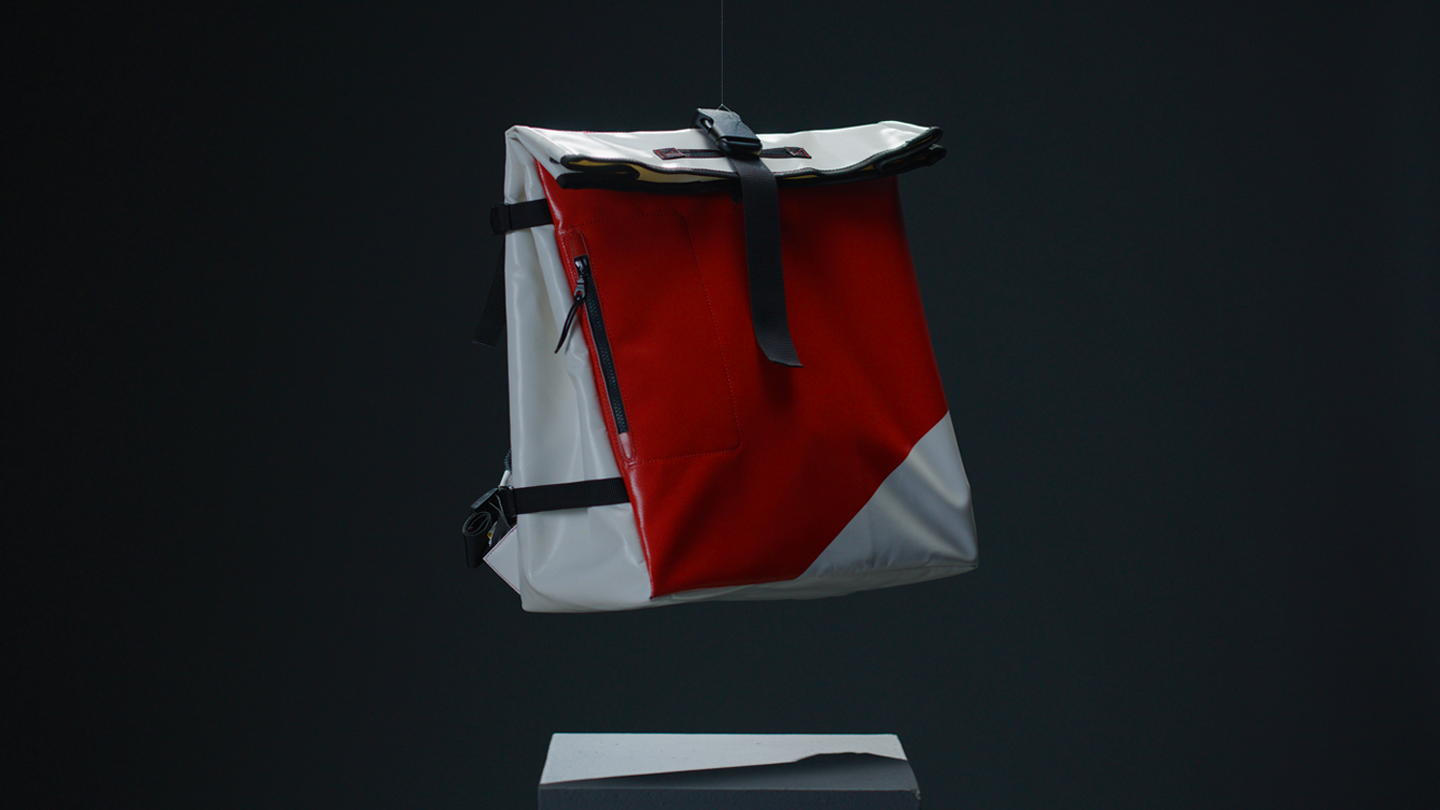 Instead of getting your parcels delivered to your home, why not get them sent to a pick-up point? It's small changes like this that can have a huge impact on the environment. Picking up your parcels on foot or by bike is even better. This was the thinking behind the bBAG, conceived and created by Wunderman Thompson Benelux for bpost – Belgium's largest postal company. It's a backpack especially designed for collecting parcels of almost every size. 
A study by the Vrije Universiteit Brussel shows that deliveries to pick-up points reduce carbon emissions by about 30%. This figure rockets to 90% when people pick up their parcels on foot or by bike. However, collecting larger parcels can be problematic which is where bpost's bBAG comes to the rescue. ​ ​ 
The backpack can adjust to accommodate most parcels. When used to its maximum capacity, it can even accommodate bpost's extra-large box. As well as being adjustable, the bBAG is – of course – sustainable. It is handmade in Belgium using recycled bpost materials, such as tarpaulins from their trucks and fabric from old jackets. 100 unique backpacks will be created.
All bBAGs will be awarded to people who are trying to live a more sustainable lifestyle. Anyone who changes their delivery preferences to have their parcels delivered directly to a pick-up point is in with a chance to win one. All they have to do is enter the competition on the bBAG-website – where they can also explore more bpost green initiatives.
Credits
Client: bpost
Contact: Dominique Yates, Marinka Bollens
Agency: Wunderman Thompson Benelux
Chief Creative Officer: Sandra Bold
Executive Creative Director: Kristof Snels
Creative Directors: Kasper Janssens, Arjen Tarras
Creatives: Tomas Van Loon, Patrick Vermeylen ​ 
Design Directors: Bob Goor, Tom Besters 
Designers: Jorg Meyer, Alicia Cristo, Marc Dupont 
Copywriters: Jelle Raats, Lynn Pinsart, Yves Donceel, Jerome Van Den Broeck 
Account Team: Dorien Van Antwerpen, Ward Uydens, Laurence de Sadeleer, Stéphanie Romano, Luca Vinck
Strategy: Chloé Van Elsen, Lise-marie D'Hooge, Nic van den Heuvel, Barbara Veroughstraete
Digital Project Managers: Hugo Groensmit, Jan Wittenberg 
Production Manager: Sofie Verschaeren 
Agency Producers: Thomas Anthoni, Tim Keeren 
Film Production Company: Colourblind 
Director: Twan Brooks 
DOP: Edward Opdebeeck 
Producer: Thor Van Damme 
Gaffer: Louis-Philippe Beauduin 
Photography: Arne De Corte 
Production Partner: E-Demonstrations 
Project Managers: Johan Langens, Anna Semenyshcheva, Diana Dobrova