Wunderman Thompson and Child Focus are not going to school on 1 September
ANTWERP – 1 September 2022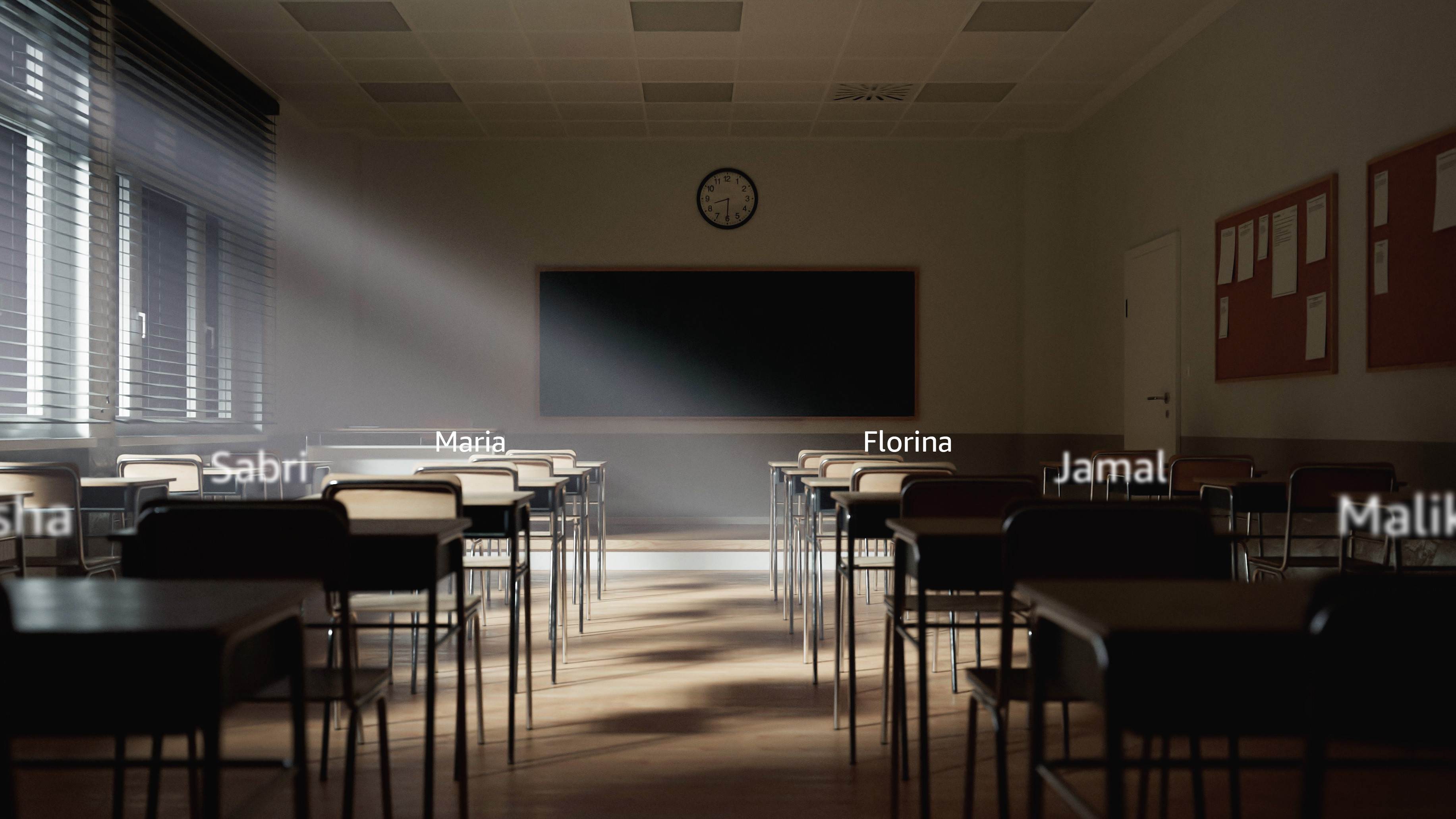 1 September is the first day of school. Unfortunately not every child will be in attendance. No fewer than 10 chairs will remain empty this Thursday because those children are missing. It is a harsh reality that deserves our attention. That is why Wunderman Thompson created a radio spot for Child Focus that aired just once.
At 8.30 a.m. on Thursday 1 September, shortly after parents dropped off their children at school, a striking and gripping radio spot was broadcast. In the spot, attendance is taken, as is the case in schools throughout the country. However, all the names that are called are absent. They are the names of 10 children that should have been in class at that very moment but who are still missing.
The spot draws attention to the importance of keeping up the search and that is why it calls on all of us to share the missing persons notices of Child Focus. The radio spot was also converted into an online video and shared on social media.
ChildFocus_1September_ENG.wav
WAV - 8.3 Mb
Download
CREDITS:
Client: Child Focus
Contact: Stephan Smets
Agency: Wunderman Thompson Antwerp
Executive Creative Director: Kristof Snels
Creative Directors: Kasper Janssens, Arjen Tarras
Creation: Tomas Van Loon, Patrick Vermeylen
Account: Emilie van der Meijden
RTV producer: Evelyn Twadrous, Thomas Anthoni
Radio Production Company: Studio Helsinki
Sound: Patrick Giets
Editor: Sofie Luyckx, Andreas De Ridder