Wunderman Thompson and Child Focus (once again) ensure that missing children don't disappear
Antwerp, 25 May 2023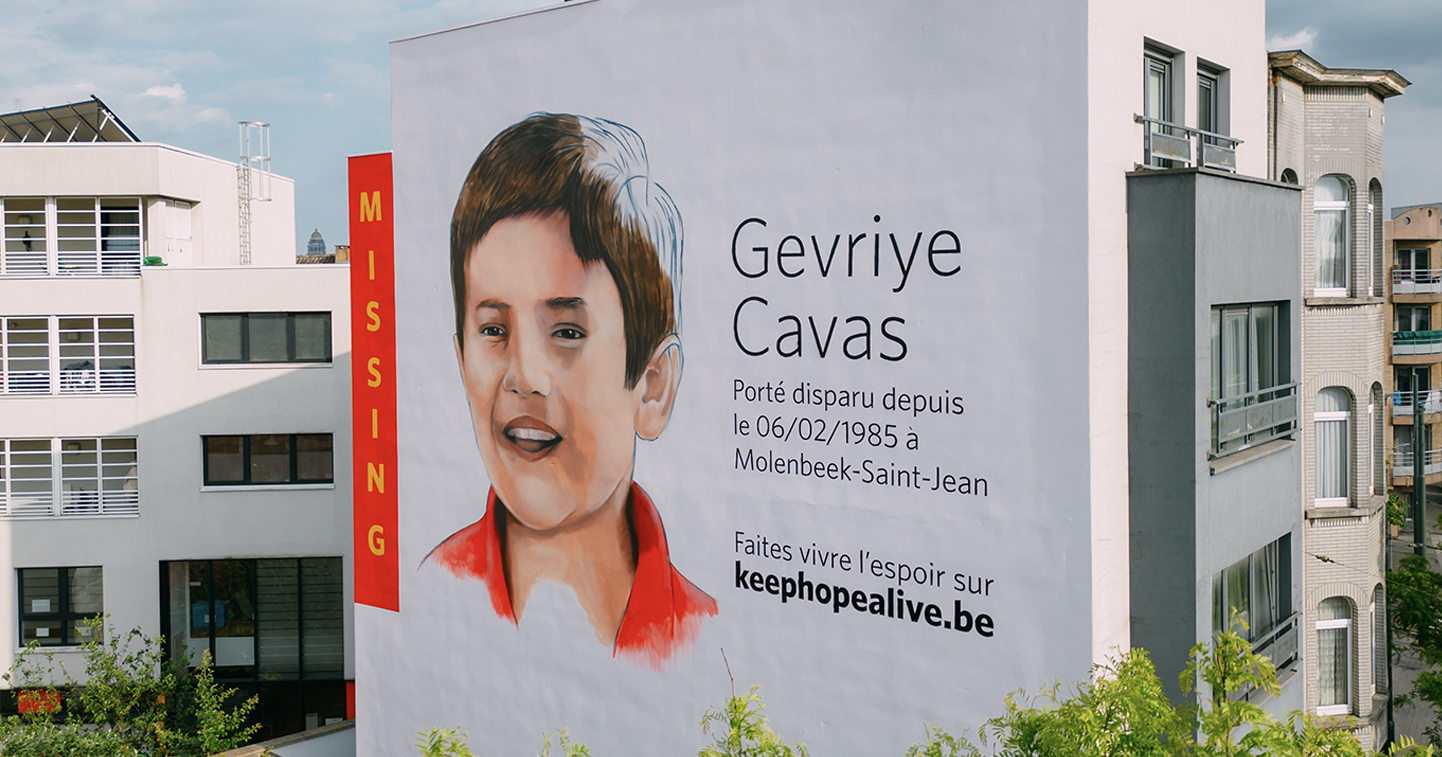 25 May is the International Day of Missing Children. It's the day that Child Focus and Wunderman Thompson launched keephopealive.be in 2022: a website that can only be kept alive by the public, like the hope for long-term missing children. Exactly one year and more than 150,000 visitors later, Child Focus is relaunching the website. But this time they have gone a step further via a striking mural in Sint-Jans-Molenbeek. It shows the portrait of the missing Gevriye Cavas, who disappeared in that neighbourhood in 1985.
A portrait that stays with us
38 years ago, five-year-old Gevriye Cavas disappeared in broad daylight on the street. He was never seen again, and yet his face will always remain with us. In the previous sensitisation campaign, the original photo of his wanted report was turned into a lifelike, hand-drawn portrait by French illustrator Nabil Nezzar. Now his image will be immortalised in the neighbourhood where he disappeared. The impressive mural by street artist Artoon is proof that we will never truly forget missing children like Gevriye. And not give up hope for a new clue or testimony.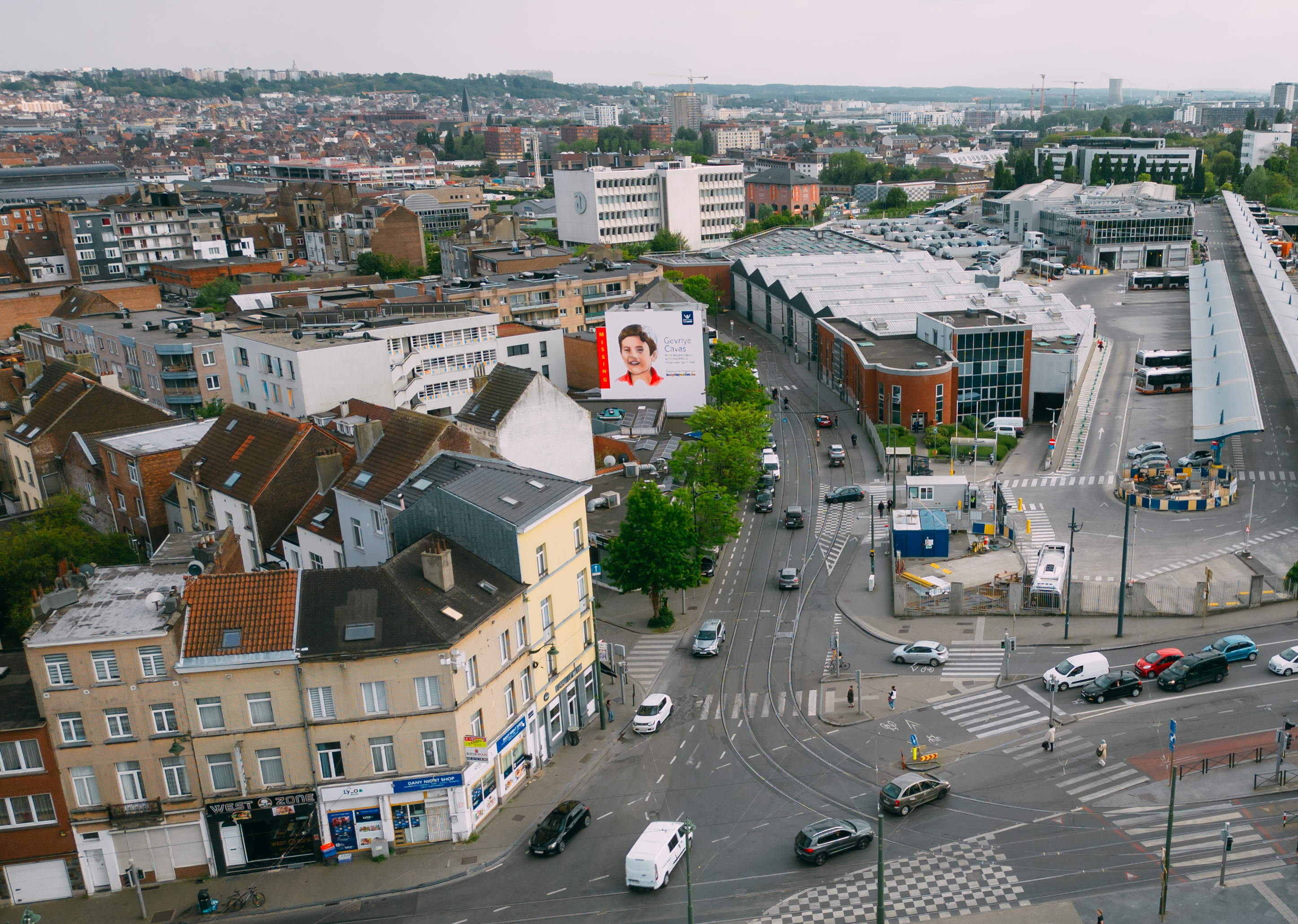 "Child Focus has always been able to count on the solidarity of the general public to spread missing children notices. We hope we can count on that same solidarity again for this action. It would mean a lot to parents. Together, we never give up hope," -Heidi De Pauw, Managing Director at Child Focus.
Wanted: 130 m2 wall
In the future, Child Focus wants to create similar murals for all long-term missing children, and this in the neighbourhood where they grew up or disappeared. Do you have a wall of minimum 130 m2 that's in good condition and in a place with a lot of traffic? Send an email to [email protected] and keep the hope alive for Nathalie Geijsbregts (Leefdaal), Ken Heyrman (Antwerp), Théo Hayez (Uccle), Vincent Lamouris (Ghent), Ilse Stockmans (Aarschot), Liam Vanden Branden (Mechelen), Françoise Bruyère (national) and Marie-Agnès Cordonnier (national).
---
CONTACT Wunderman Thompson Benelux
Elke Janssens: +32 476 72 85 49
Email: [email protected]
---
About Wunderman Thompson
At Wunderman Thompson we exist to inspire growth for ambitious brands. Part creative agency, part consultancy and part technology company, our experts provide end-to-end capabilities at a global scale to deliver inspiration across the entire brand and customer experience.
For more information, please visit us at www.wundermanthompson.com, subscribe to our newsletter, and follow Wunderman Thompson on our social channels via Twitter, Facebook,LinkedIn, and Instagram. ​ ​ ​
---
CREDITS
Agency: Wunderman Thompson Antwerp
Client: Child Focus
Client contact: Stephan Smets
Creative Directors: Manuel Ostyn, Pieter Staes, Kasper Janssens, Arjen Tarras
Creative team: Kate Bellefroid, Jolien Tuyteleers
Creative: Han Verschaeren
Account team: Barbara Van Duffel, Emilie van der Meijden, Molly Waeytens, Pieter Van Schil, Sofie Laeremans
Director: Gunter Blokken
Program director: Stefan De Haes
Strategy: Alexander Kolenberg, Jef Pelkmans, Gaëlle Maes
Design: Jeffrey Uten, Christophe De Pelsemaker
Illustration: Nabil Nezzar
Motion design: Andreas De Ridder, Christoph Boost
Creative Technologist: Sam Serrien
Lead developer: Bram Verdyck
Producer: Thomas Anthoni
DTP: Theo Hagtingius, Jan-Bart Debruyne
Mural artist: Toon Van Ishoven