Wunderman Thompson makes it look easy for bpost  
Antwerp, 2 November 2023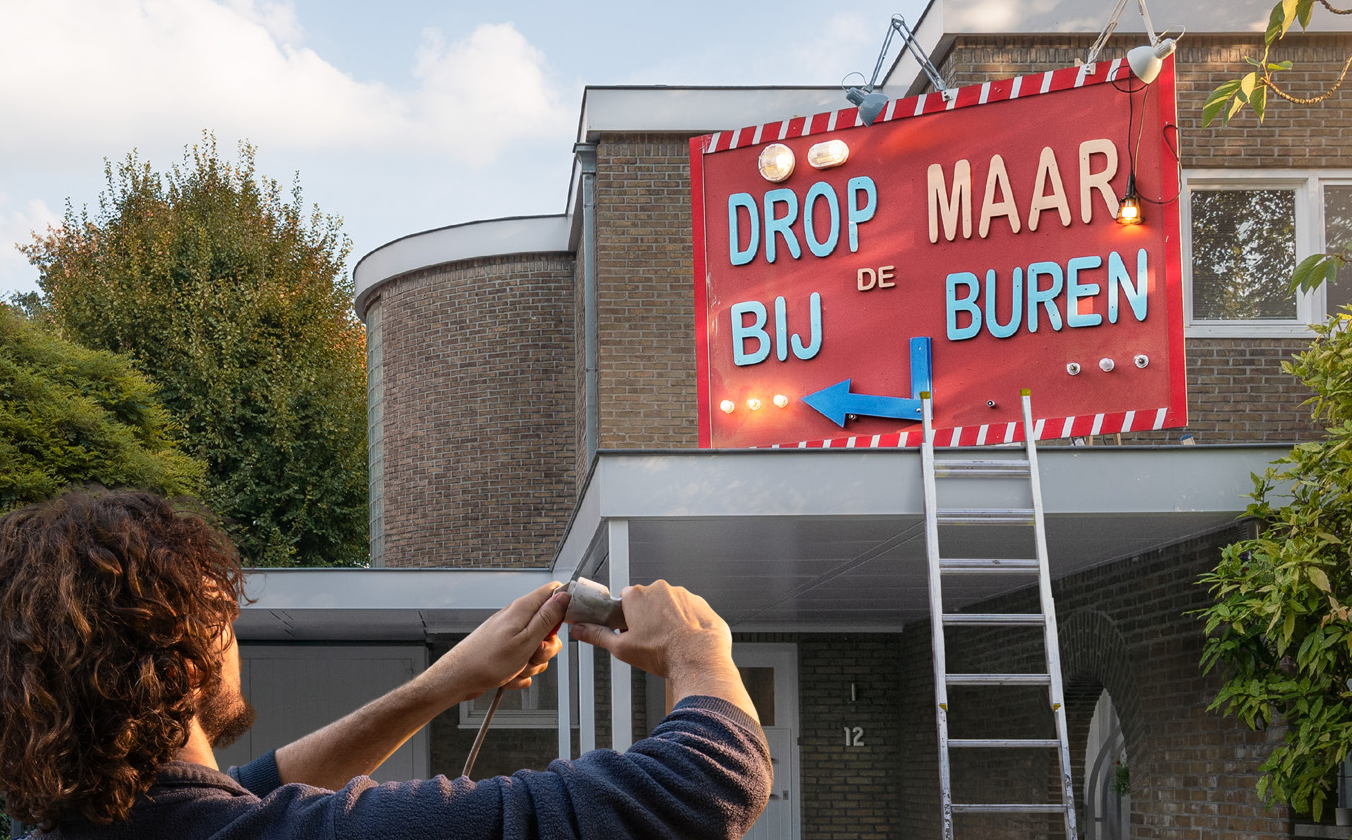 Tracking, sending and receiving mail and parcels? That should be easy ... and it is, thanks to the handy My bpost app. But even though most Belgians already have this app in their pocket, it often remains unopened. That is why bpost asked Wunderman Thompson to highlight how useful the app is. 
A billboard on the facade to tell the postman your delivery preferences? A drone to track your shipments? Or a robot to accept registered mail when you are not at home? You name it, Eric - the fictional sympathiser created by Wunderman Thompson - did it all for this campaign. When he could have made things a lot easier for himself by using the My bpost app. 
The do-it-yourselfer discovers the app thanks to a down-to-earth voiceover. This voice vindicates Eric in several videos following his enthusiastic efforts. The videos can be seen on social media and addressable TV. In addition, the campaign runs via online bannering, radio, posters in Post Offices and OOH in the form of a mural. 
---
BPOST_AR_ROBOT_NL_20SEC_16-9.mp4
MP4 - 44 Mb
Download
BPOST_AR_BILLBOARD_NL_20SEC_16-9.mp4
MP4 - 44 Mb
Download
BPOST_AR_DRONE_NL_10SEC_1-1.mp4
MP4 - 22 Mb
Download
BPOST_AR_ROBOT_NL_10SEC_1-1.mp4
MP4 - 22 Mb
Download
BPOST_AR_BILLBOARD_NL_10SEC_1-1.mp4
MP4 - 22 Mb
Download
BPOST_AR_RADIO_NL_20SEC.wav
WAV - 3.7 Mb
Download
BPOST_AR_OOH.jpg
JPG - 2.1 Mb
Download
---
CREDITS
Agency: Wunderman Thompson Benelux
Client: bpost
Client contact: Marinka Bollens, Floor Vankevelaer, Angélique Ung
Chief Creative Officer: Klaartje Galle
Executive Creative Directors: Arjen Tarras, Kasper Janssens
Creative Director: Merel Van den Broeck, Kasper Janssens
Creative team: Katrin Van Eycken, Yannick De Haes, Jasper Verleije, Sarah Huysmans
Account team: Océanne Finne, Laura Naeyeart, Annelien Theys, Michelle Stas
Strategic Director: Lise-Marie D'Hooghe
Strategic Planner: Barbara Verougstraete
Design Director: Jeffrey Uten
Design: Katrien Muller, Ynje Degraeve, Bert Beckers
DTP: Theo Hagtingius, Anja Van den Broeck
Copywriter: Jelle Raats, Jérôme Van Den Broeck
Head of RTV: Ingeborg Van Hoof
RTV producer: Tim Keeren, Thomas Antoni
Sound engineer: Menno Van Riet
Production: De Machine
Director: Dieter Decostere ​ ​
DOP: Toon Persyn
Photography: Jente Willems
Media: WaveMaker
Artists: Simon De Graef & Mike Jonker

​