Wunderman Thompson travels through time with UAntwerpen
Antwerp, 5 May 2023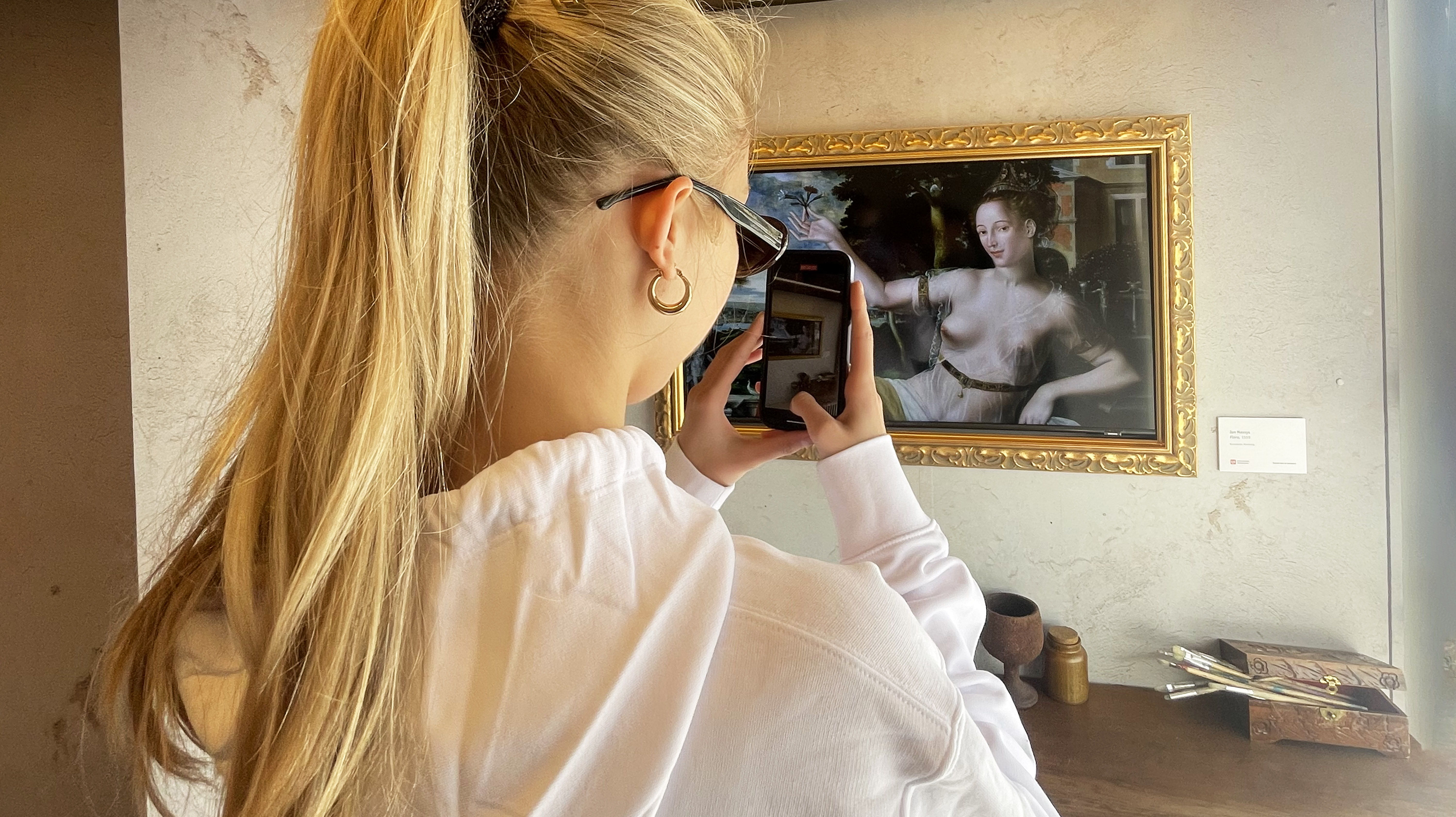 Time travel to contain flooding? Sounds like a storyline from a new science fiction series, but for Antwerp University it's just everyday stuff. In fact, researchers at the university look to the past to distill insights they can apply in the future. Think of flood prevention or mapping changing fauna & flora in certain areas. ​ To make this research clear to college students, Wunderman Thompson Benelux devised an appropriate activation: famous ancient paintings were brought to life that explain the research to you in person.
UAntwerpen has been working with several European countries for several years on a teletime machine. Not as in Suske en Wiske, but in the form of a digital environment in which ancient data are merged into an infinitely expandable 4D environment. That data consists of ancient maps, archaeological finds, archived texts and also paintings. One of the areas they are investigating is around the Kleine Nete, for which they are going back in time 400 years to study the evolution of the Scheldt. This will help them better assess how to map flood plains in the future to prevent flooding. ​ ​ ​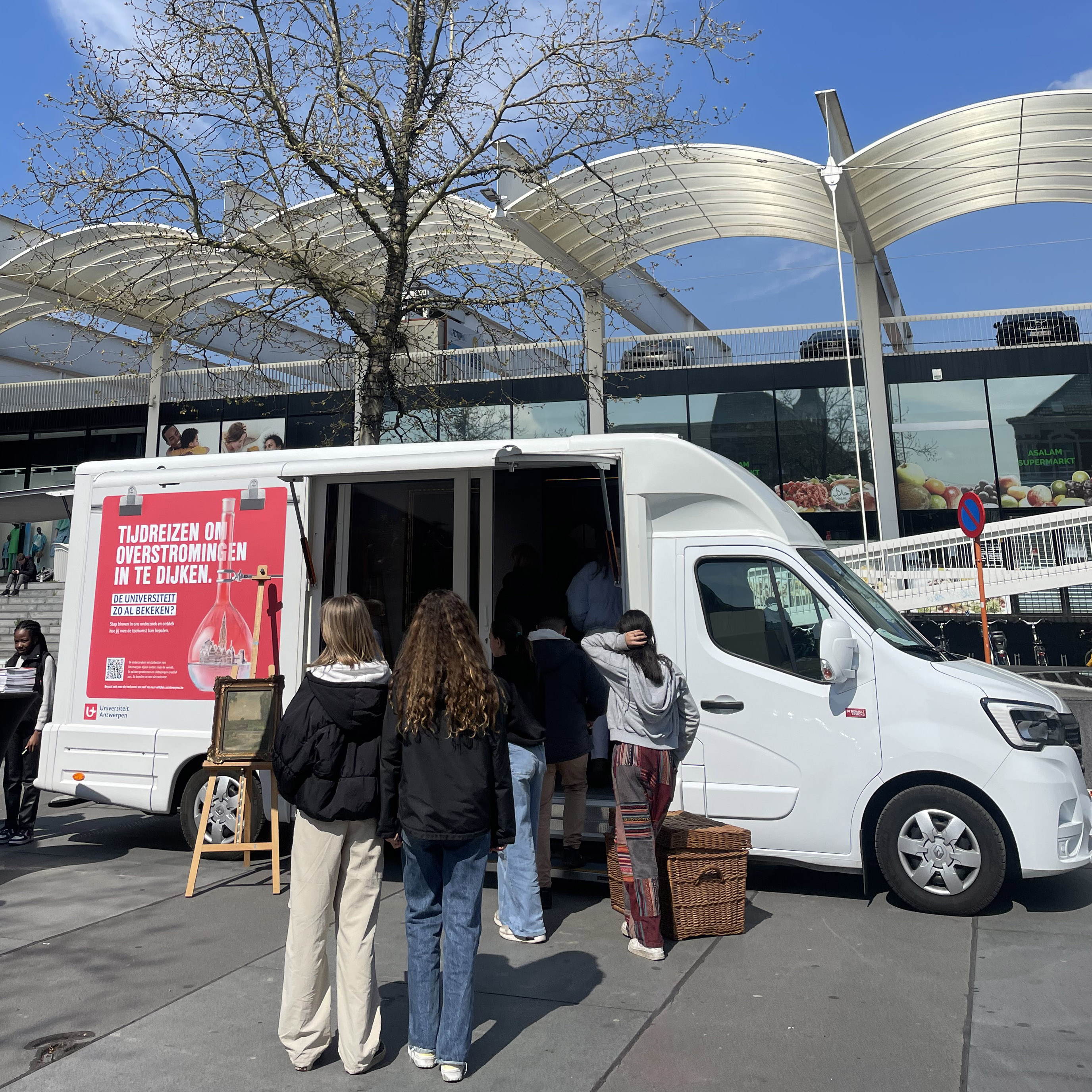 To explain this research in a conversational way to prospective students, Wunderman Thompson brought to life several paintings from the 16th century. In a mobile medieval painter's studio, three paintings explain in human language exactly how the research works and how the university encourages students to think creatively and ambitiously. Because that's how they can help shape the future. ​ ​
The paintings were brought to life through AI technology and deep-fake simulations. For the paintings, they could count on the cooperation of the Rubens House & Rijksmuseum, among others, for the use of Peter Paul Rubens' self-portrait and Vermeer's "Girl With The Pearl Earring.
The painting studio is touring Antwerp, Mechelen, Beveren and Sint-Niklaas. From April 19 to May 5, you get the chance to come face to face with these paintings. Find the exact locations and dates here. Those who miss the activation can always take a look at ontdek.uantwerpen.be for more info and more research.
---
CONTACT Wunderman Thompson Benelux
Elke Janssens: +32 476 72 85 49
Email: [email protected]
---
About Wunderman Thompson
At Wunderman Thompson we exist to inspire growth for ambitious brands. Part creative agency, part consultancy and part technology company, our experts provide end-to-end capabilities at a global scale to deliver inspiration across the entire brand and customer experience.
For more information, please visit us at www.wundermanthompson.com, subscribe to our newsletter, and follow Wunderman Thompson on our social channels via Twitter, Facebook,LinkedIn, and Instagram. ​ ​ ​
---
CREDITS
Agency: Wunderman Thompson Benelux
Client: Universiteit Antwerpen ​ ​ 
Client Contact: Elisabeth Vanhoutte, Ewaut Van Gerrewey & Sofie Francque ​ 
Creative Directors: Arjen Tarras, Kasper Janssens 
Creation: Thibault Jacobs, Simon van Backlé 
Design Director: Tom Besters ​ 
Design & DTP: Sofie Luyckx, Anja Van den Broeck, Jan-Bart Debryune ​ 
Business Director: Davy Baccarne ​ 
Strategy Director: Evert Van den Broeck 
Strategy: Melanie Aerts ​ 
Client Director: Annelien Theys 
Client Manager: Emilie van der Meijden ​ 
Motion: Karel Van Gucht 
Agency Producers: Tim Keeren, Evelyn Twadrous ​ 
Sound: Menno Van Riet 
Activation production: Event Masters ​